PORTRAIT
Born and raised in the southern part of Germany not far from Stuttgart, I still live close to my hometown.

For years art was more or less a subject to study.

The beginning of the 1990s was the start of an intense phase of painting with watercolour, acrylic or mixed media.
» read more «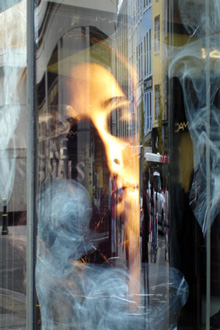 PHOTOGRAPHY
"For the past few years, the artist has only concentrated on photography and created many works for her series "Reflections" which highlight urbanism and contemporary society. On the one hand "Reflections" are to be understood in the literal sense as reflections of items or objects in glass and on the other hand as reflections that encourage thinking about our visual awareness and how we react to our surrounding. Masterly, she manages to put the Zeitgeist in a nutshell..."
Quelle: LDX Artodrome Gallery
» to the galleries «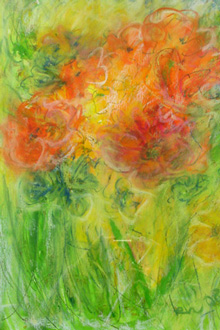 PAINTING
My paintings start somewhere inside. Impression becomes expression.

Subsequently I choose suitable paints and gestures of using brushes and colours.

The first idea is developped to its ultimate form during the process of working
» to the galleries «